I was reading this month's issue of British Vogue, and came across a really good editorial featuring Agyness Deyn.
I love the mix of the stripes and polka dots, then worn with some cat eyes sunglasses for a 60s feel.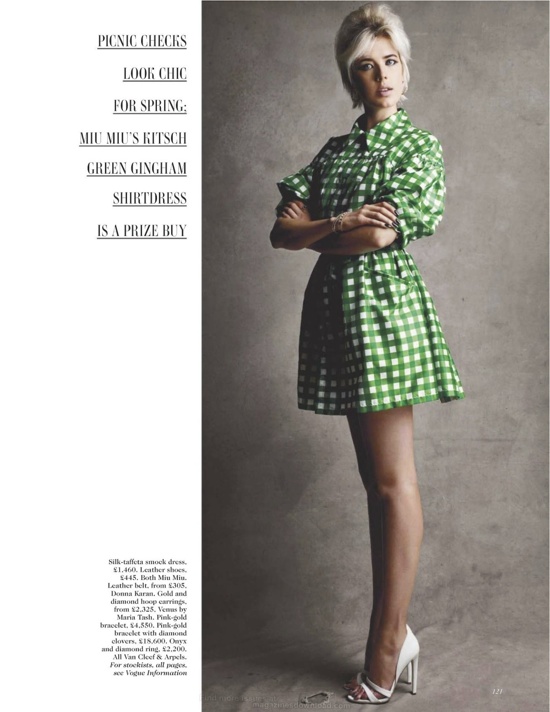 I like the country feel of this green checked Miu Miu taffeta dress.
I like this Louis Vuitton shirt and trousers. In my opinion it has a kind of Asian feel to it.
These matching trousers, shirt and jacket by Phoebe Philo is taking floral print to a new level.
Dolce & Gabbana quite a sexy feel to their rose-print skirt and bustier.
This batik-print Burberry coat will definitely make you stand out in the crowd.
This outfit has a rough and edgy feel to it which I like. I love the shoes!
This Prada outfit makes a typical mum outfit fashionable.
This Nicolas Ghesquière for Balenciaga dress takes proportions to a new level.
Last but definitely not least, my favourite outfit. I absolutely love this Yves Saint Laurent playsuit, everything from the ruffle shoulders, colour, print and unique neckline.